March 22nd, 2018
Looks Can Be Deceiving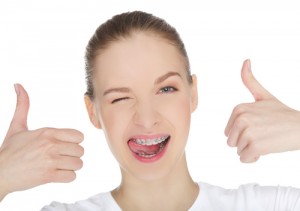 The true goal of orthodontic treatment is to create a healthy bite - which may or may not be happening EVEN if your front teeth appear to be perfectly straight.
Upper and lower teeth are meant to fit in a certain way allowing for biting and chewing food efficiently and comfortably.  If the fit is off, the bite is also, making it impossible for your teeth to perform at their best.
Some Bite Problems With Straight Teeth
Underbite - top teeth are positioned behind bottom teeth (also anterior crossbite)
Open Bite - back teeth are closed, but the front teeth don't meet - or - front teeth meet but the back teeth don't touch
Deep Bite - top teeth completely cover the bottom teeth
Crossbite - bottom teeth are outside of the top teeth
Check Your Bite At No Cost
Dr. Nathan T. Davis can check your bite with a complimentary in-office appointment. Don't subject the future of your smile to premature wear or chipping of teeth, which is unavoidable with a misaligned bite. Call 480-969-8500 to schedule your visit in Mesa/Gilbert or Chandler. Dr. Davis can't wait to give you the smile you were meant to have!