November 30th, 2017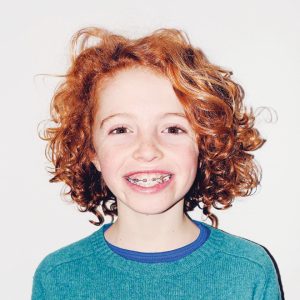 Timing is everything – even when it comes to your child's orthodontic treatment. "Early" treatment refers to having orthodontic assessment done while baby teeth are still present.
The American Association of Orthodontists (AAO) and Dr. Nathan Davis recommend that your child's first check-up with an orthodontist be performed when an orthodontic problem is first recognized, but no later than age seven. Age seven is critical because your child has enough permanent teeth by then for an evaluation of the developing teeth and jaws to reflect even the subtlest of concerns.
These early patient visits are always complimentary with Nathan Davis Orthodontics and provide a thoughtful and educated way to plan for any potential future treatment.
Typically two outcomes surface from early check ups:
1) No treatment necessary.
Treatment may be needed in the future, but no current action needed except future observation.
2) Early treatment needed.
When problems are discovered that could become more serious over time if left untreated a plan for early intervention will be discussed.
According to the AAO, the goal of early treatment is to intercept the developing problem, eliminate the cause, guide the growth of facial and jaw bones, and provide adequate space for incoming permanent teeth. A patient may require a second course of treatment after all permanent teeth have come in to move those teeth into their best positions.
Come see us at Nathan Davis Orthodontics for all your early childhood concerns at no charge. We specialize in children at our Mesa and Chandler locations, and provide a fun, interactive environment to help you and your child feel safe, comfortable and right at home!