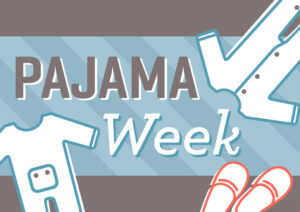 PLEASE JOIN US FOR COCOA AND PAJAMA WEEK!
December 17-21, 2018
Cindy Lou Who: We're gonna crash!

The Grinch: Now you listen to me, young lady! Even if we're horribly mangled, there'll be no sad faces on Christmas.
Nathan Davis Orthodontics is getting our party on! Wear your comfy jammies to your regularly scheduled appointment between December 17 - 21 or drop in wearing your favorite pjs to receive 20 Hub points and hot cocoa!
Can't wait to see you in your fleece or flannel - just make sure you come! #davissmiles